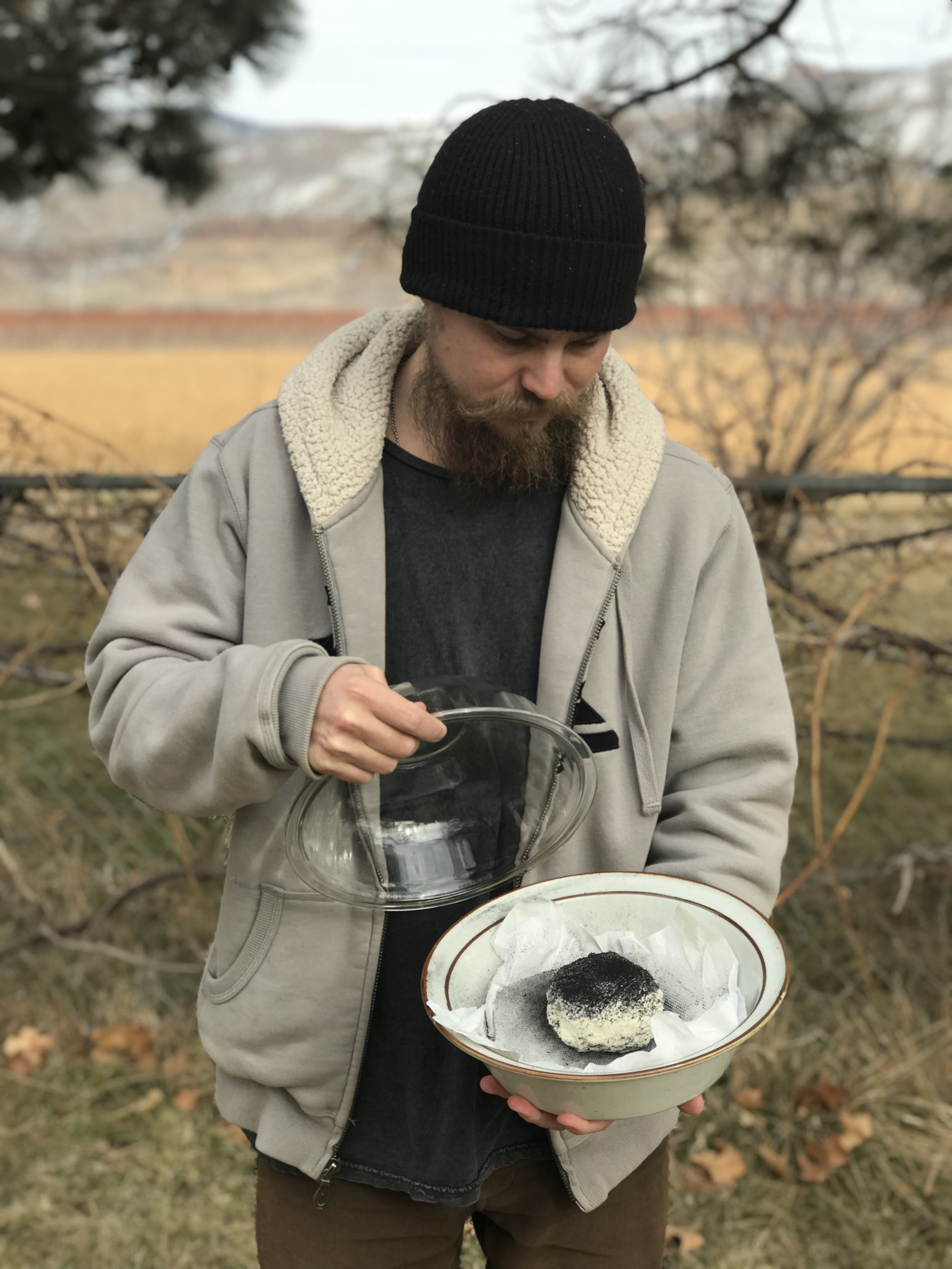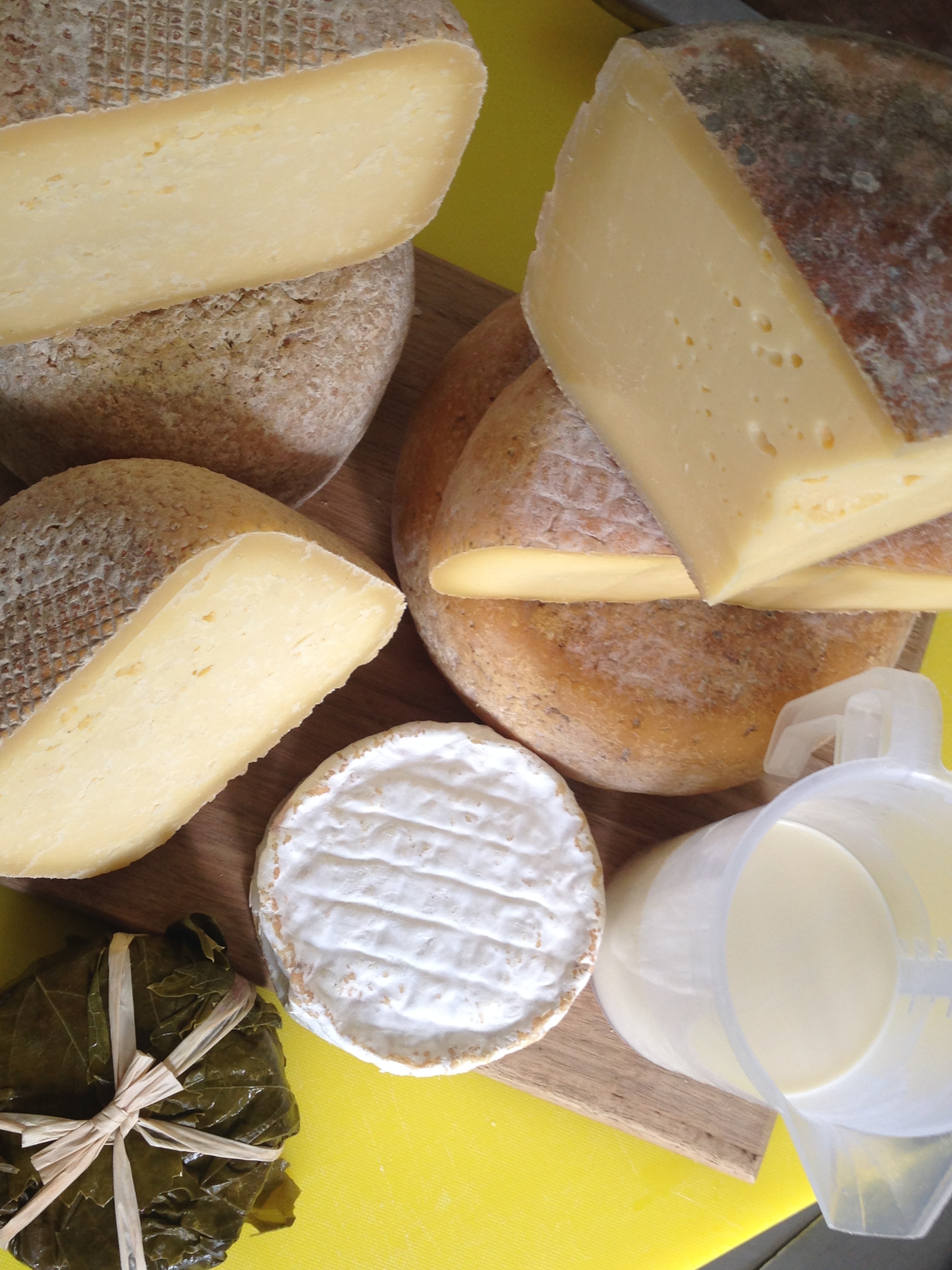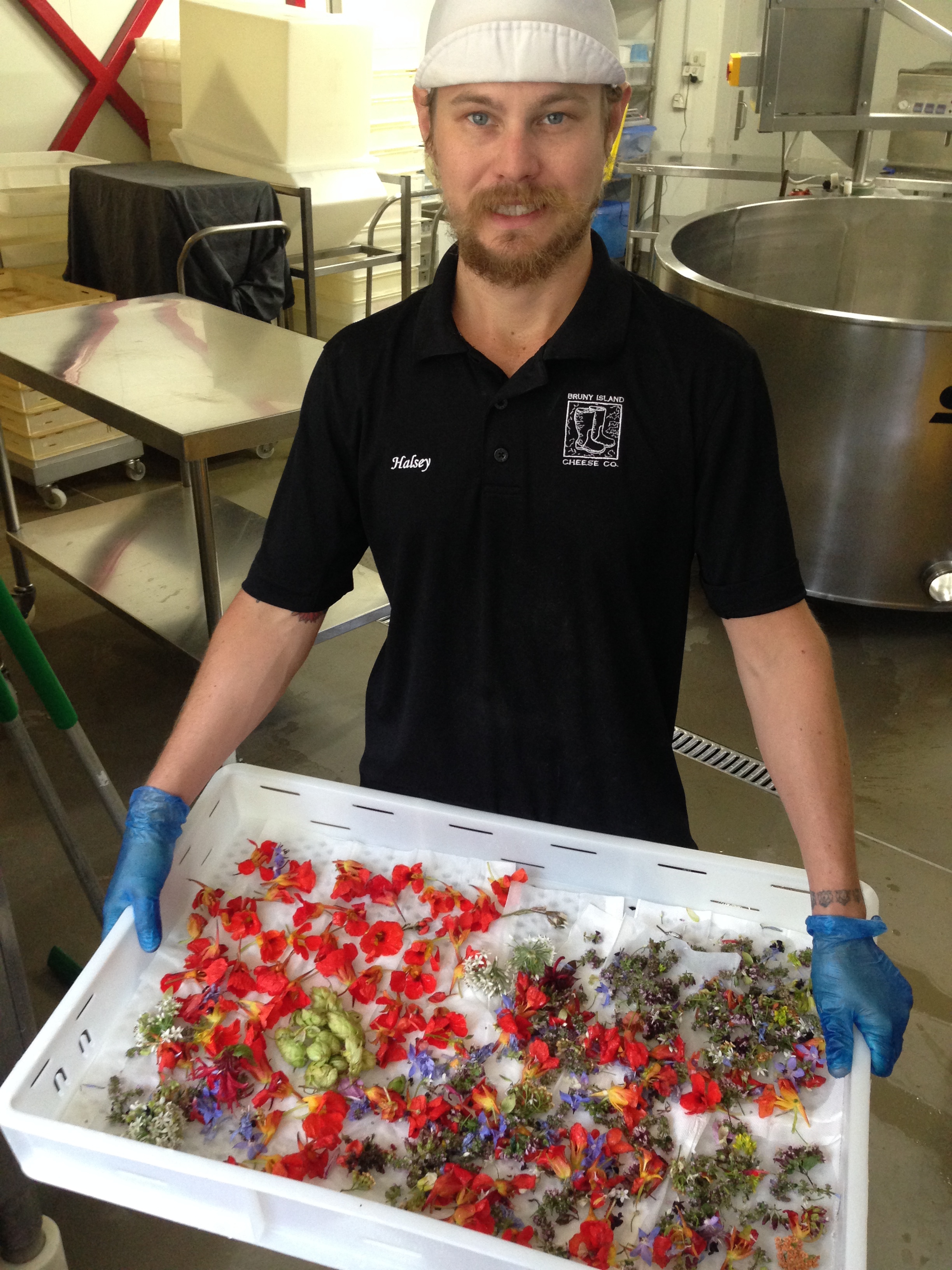 About Halsey and Tess
Before settling in Western Colorado, our love for cheesemaking took us from Vermont to Wisconsin, and all the way to Tasmania. Above is a gallery of our past work.

Halsey and Tess moved to Palisade, Colorado to take on a family peach farm, but didn't want to leave the decade plus of dairy and cheesemaking experience behind them. In 2019, they started the Ghost Rock Farm specialty dairy products range featuring handmade cultured butter, fresh cow's milk cheese, and more.
Halsey attended the University of Vermont in 2004 where he began studying dairy and cheesemaking. He has a Wisconsin Cheesemaker's License as a result of his studies at the University of Wisconsin and the Center for Dairy Research. Halsey has worked with great cheesemakers in the U.S. and abroad. Before arriving in Colorado, the past years have consisted of the daily production of specialty artisan cheese on a small island from the milk of a mixed herd of 60 Jersey and Holstein.
Tess's passion for food and cheese has taken her to many interesting places. Tess strives to broaden her understanding of our food systems and learn about the artisans and growers behind the products. This is how she ended up working as a cheesemaker, coffee roaster, baker, farm hand, affineur, and cook. Some of her favorite cheese experiences so far are: eating a plate of mozzarella in Italy with many varieties side-by-side, each produced by a different farm, living on top of a cheese cave in a Mongolian yurt, and working as a cheesemaker on an island off and island off an island (Bruny Island).
As supporters of traditional food and slow food methods, this is the type of dairy product Ghost Rock Farm is working to bring to the Western Slope.